The Balkan feast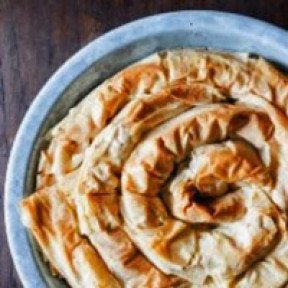 Duration: 3 hour
Number: 10 person
Difficulty level:
Use of ingredients:
Cultural depth:
Language: Hungarian
Balkan cuisine is balanced between Western and Eastern influences. It is closely related to Turkish, Greek, Italian and other Mediterranean cuisines. However, due to years of Austrian rule, there are many influences from Central Europe. Balkan food is hearty and filling, full of salads made with seasonal produce, delicious dips, and grilled meat. On this course we will prepare the tastiest local specialties: Gibanica, Cevapchichi, Pljeskavica (Balkan version of a Burger), Hurmasice... Enjoy!
MENU
Ajvar / Balkan style vegetable pepper relish
Shopska salad / Green salad, feta cheese
Gibanica sa špinatom / Cheesy phyllo pie with spinach
Pljeskavica / Grilled serbian burger
Cevapcici / Grilled serbian sausage, ajvar, pita bread
Hurmasice / Bosnian pastry with sugar syrup
DATES
IF THE DATE IS NOT SUITABLE …
Notify me if this course is being published at another time or a place becomes available.
HASHTAGIFY