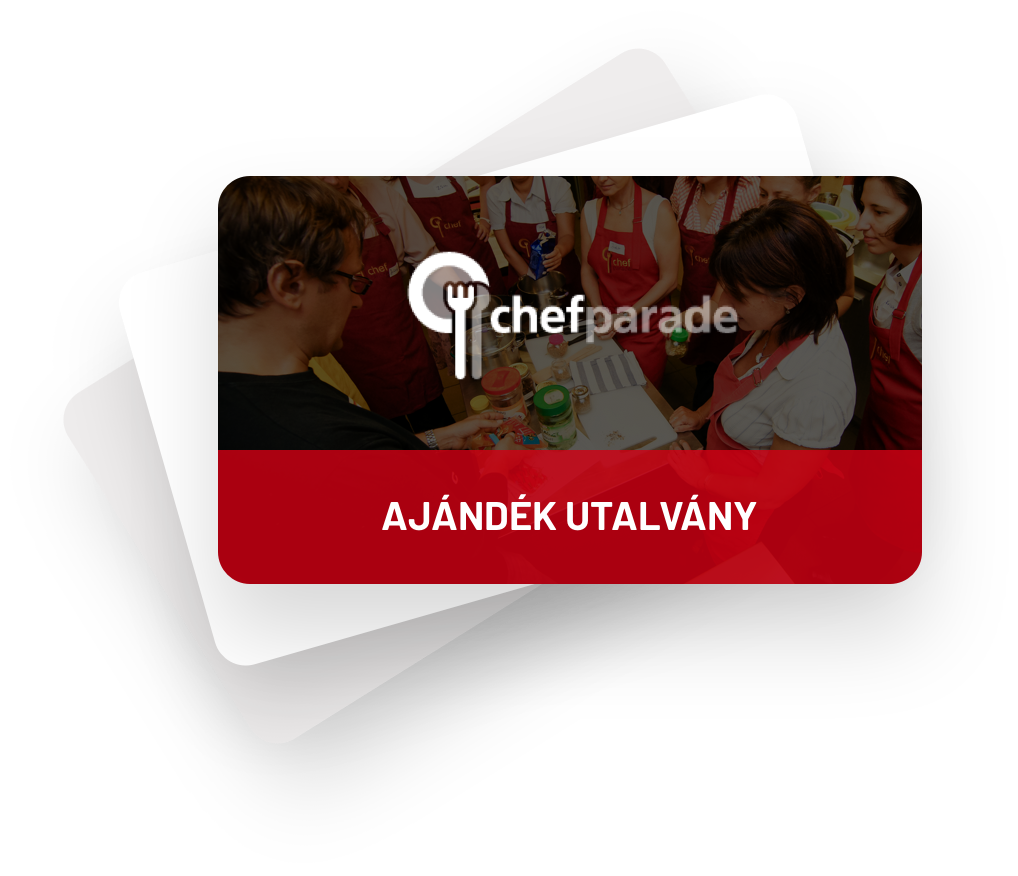 BUY A GIFT VOUCHER ONLINE
Chefparade voucher can be purchased online – then can be emailed/printed and given as a gift. We are happy to give you a gift envelop at our Becsi ut location. Our vouchers are valid for a period of one year and can be used for any of our courses. Bookings can be made online with the 8 digit voucher barcode on the back of the voucher. After one year, you can extend expiry with 3 and 6 month additionally – it costs 1.799,- HUF and 3.199,- HUF. Then the voucher cannot be used, so please follow the voucher expiration date.
Please note teams over 4 persons can not to an open course however we are happy to offer them a inhouse and private offer of their selection time, date and menu. Please go to our website.
VOUCHER REDEMPTION
If you have got an old Chefparade e-voucher or printed voucher, please enter its number and it will be automatically changed to a new personalized voucher.