Greek megaclassics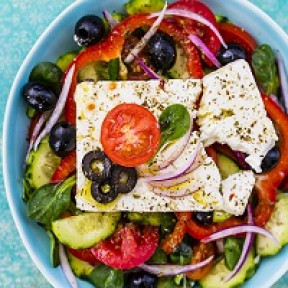 Duration: 3 hour
Number: 10 person
Difficulty level:
Use of ingredients:
Cultural depth:
Language: Hungarian
Greek just might be one of the most enjoyable types of food to cook...and taste. It is filled with flavor, uses great ingredients. In Greek culture, food is so much more than sustenance – it's about culture, comfort, family and life itself. We're going to take a look at a few of the most iconic Greek foods you can make, such as moussaka, tzatziki, souvlaki and the yummi baklava.
MENU
Xoriatiki salad / Greek salad
Tzatziki / Yogurt, cucumber and garlic salad
Souvlaki / Mediterranean vegetable and meat skewer
Moussaka / Layered eggplants with minced lamb
Baklava/ Phyllo pastry, almond, pistachio & sugar syrup
DATES
28 October 2023
- Saturday
10:00 - 13:00
Bécsi út
COURSE REMINDER …
Notify me if this course is being published at another time or a place becomes available.