French Farm Kitchen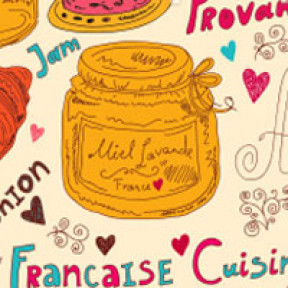 Duration: 3 hour
Number: 10 person
Difficulty level:
Use of ingredients:
Cultural depth:
Language: Hungarian
French cuisine is well-known and loved all over the world, no doubts about that. It did not take long until it has made its way into our curriculum. For this class, we have gathered our favourite all-time classics from French cuisine. Imagine a chilly, late autumn night in Bretagne, a walk on the white chalk cliffs on the coastline of Normandy followed by a hearty dinner, a glass of Calvados snuggled up in front of the fireplace.
MENU
Potage poireaux et pommes de terre / Leek and potato potage
Roti de porc sauce moutarde, gratin dauphinois / Pork medallions, dijon sauce, potato gratin
Tarte Tatin / Upside down apple cake
DATES
10 October 2022
- Monday
18:00 - 21:00
Etyek
16 October 2022
- Sunday
16:00 - 19:00
Bécsi út
30 October 2022
- Sunday
16:00 - 19:00
Bécsi út
COURSE REMINDER …
Notify me if this course is being published at another time or a place becomes available.