Chocolate bonbons with an Italian touch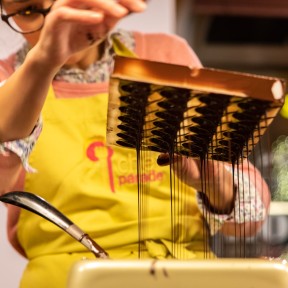 Difficulty level:
Use of ingredients:
Cultural depth:
Making chocolate bonbons is such a creative and fun thing to do! Come to visit us and try out the life of a real chocolatier: you will make your own bonbon from the very beginning with learning basically everything about the chocolate itself! Moreover, we introduce you the most delicious fillings with Italian style - è perfetto!
MENU
Basic ganache
Coffee bonbon
Amaretto bonbon
Balsamic cream bonbon
DATES
Unfortunately there are no dates available.
COURSE REMINDER …
Notify me if this course is being published at another time or a place becomes available.
HASHTAGIFY