BBQ in Etyek - Chefparade staff cooks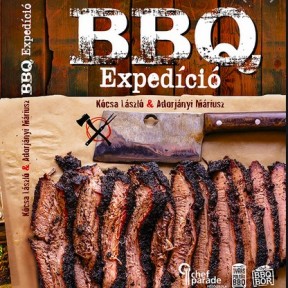 1 person = 6.990,-
2 persons = 13.490,-
3 persons = 19.990,-
4 persons = 25.990,-
Come to Etyeki Öreghegy in 2021
Now let Chefparade do the cooking – come over and lunch with us
The vineyards and estate owners at Etyek Öreghegy joined forces. 12 Saturdays of 2021, our fabulous country promenade will be open to public and we can have a wonderful food experience and more. Chefparade Counmpagnetry will be holding a lunch set menu these Saturdays. This is not a cooking school experience, the vouchers are not valid either. Yet our garden and the kitchen will be open and we can demo you how it all is being cooked and served. There will be lots of good food, wine and champagne from Etyek, splendid desserts.
The following are the dates and the food topics
May 1. - Majális / Summering PAST
May 15. - One bite of France PAST
June 5. - All about cheese PAST
June 19. - Lavender season
July 3. - Street Food Italia
July 17. - Champagne festival
July 24. - Spanish Fiesta
August 7. - Balkan Feast
August 28. - Tomato party
September 11. - Ginfestival
September 25. - Grill and bbq
The price of one Chefparade lunch tray is HUF 6.990. This includes the selected menu for one with dessert, take away containers, water and sparkling water, and one glass of champagne.
Please book your place early. One booking is automatically table reservation too. Lunch service is from 12pm to 3pm, please indicate about what time you expect to arrive. If you are uncertain of how many you are please note you can order on the spot, yet premade bookings will have a priority. Should you be more than 4, please email us at etyek@chefparade.hu. Wine, champagne, soda drinks can be order and paid cash or card from the drink menu. The current COVID rules are valid. Chefparade Country is dog friendly. All the little guests will have a little surprise too.
September 25 - BBQ in Etyek


Brisket
Pork ribs
Pulled pork
Chili con carne with burnt ends
Coleslaw
Ciabatta
Dessert: salted caramel brownie

DATES
25 September 2021
- Saturday
12:00 - 18:00
25 September 2021
- Saturday
15:00 - 17:00
25 September 2021
- Saturday
17:00 - 19:00