French Farm Kitchen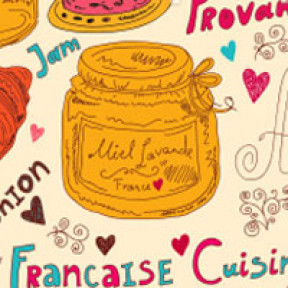 Duration: 3 hour
Number: 12 person
Difficulty:
Language: Hungarian
1 person / course = 15.990,-
2 person / course = 26.990,-
French food is known globally for its finesse and flavour. Nowhere else on earth is so much attention paid to what people are going to eat and how they are going to eat it. Attention! Our most beloved french menu will be prepared. Soup that is good for your soul, main course that is good for your stomach, and dessert that good for both.
MENU
Potage poireaux et pommes de terre / Leek and potato potage
Roti de porc sauce moutarde, gratin dauphinois / Pork medallions, dijon mustard sauce, potato gratin
Tarte Tatin / Upside down apple cake
ALLERGEN INFORMATION
Please advice us on any food allergies or intolerance you might have.
DATES
10 September 2019
- Tuesday
18:00 - 21:00
Etyek
21 September 2019
- Saturday
10:00 - 13:00
Bécsi út
COURSE REMINDER…
Notify me if this course is being published at another time or a place becomes available.